Fantazja Dębki - seaside holiday cottages welcome you all year round!
Dębki has one of the most beautiful beaches in Poland, so isn't that a good reason to choose a vacation here? Especially since in Dębki, you'll find high-standard seaside holiday cottages!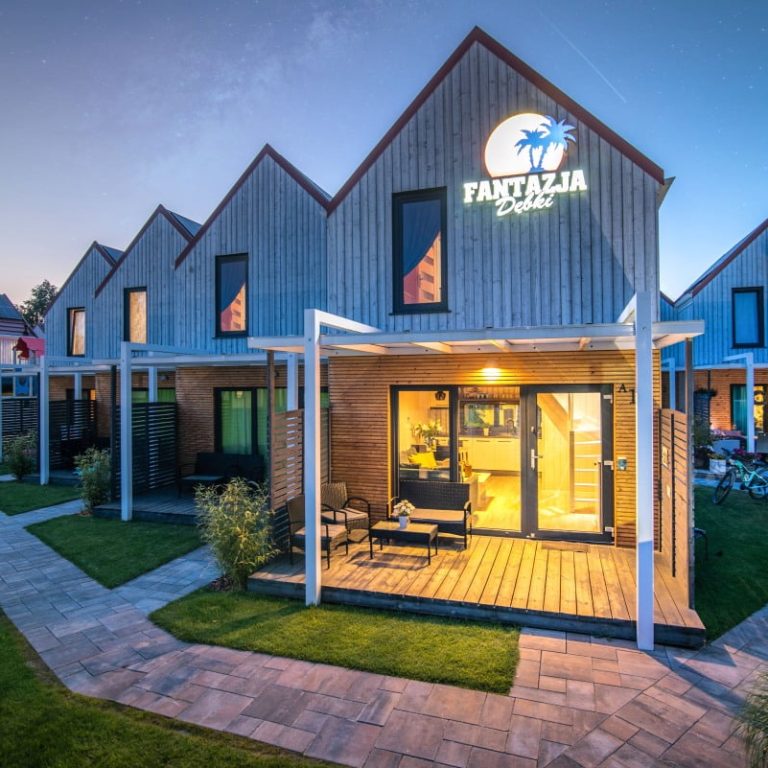 Dębki is a fishing settlement and tourist destination in the Pomeranian Voivodeship, inhabited by over 200 residents. Every year, the beach in Dębki ranks high in the lists of the most beautiful beaches in Poland and even worldwide. As expected from a tourist town, there's also a rich accommodation base here: apartments, accommodations near the beach, and year-round seaside holiday cottages for rent. Along the main promenade, there are several restaurants and bars offering waffles and ice creams. There are grocery stores, a pharmacy, and a church – the wooden Chapel of Our Lady of Częstochowa.
What to do in Dębki? Dębki is not just a place for spending all day lounging on the beach but also for actively enjoying your vacation. You can rent a bike, bring a SUP, kayak down the Piaśnica River, or visit a rope park. You can also go sightseeing: see the observation tower, Kaszubskie Oko, or the Castle Museum in Krokowa.
Seaside holiday cottages and 800 meters from the beach
In Dębki, you can certainly escape the hustle and bustle of the city. Slowly wake up in the morning and fall asleep to the sound of waves in the evening. Relax at your own pace, not dictated by hotel attractions or designated meal times. The youngest ones can play in our large playground with a sandbox from 2023 while you sit on the sofa, sipping morning coffee, and indulging in sweets from the local bakery. Each TV in our year-round seaside holiday cottages has a view of the playground, so you don't have to occupy the front row at the sandbox to watch your little ones.
Our seaside holiday cottages in Dębki are conveniently located – just 800 meters from the beach. So, using entrance number 20, you can reach it in just over 10 minutes.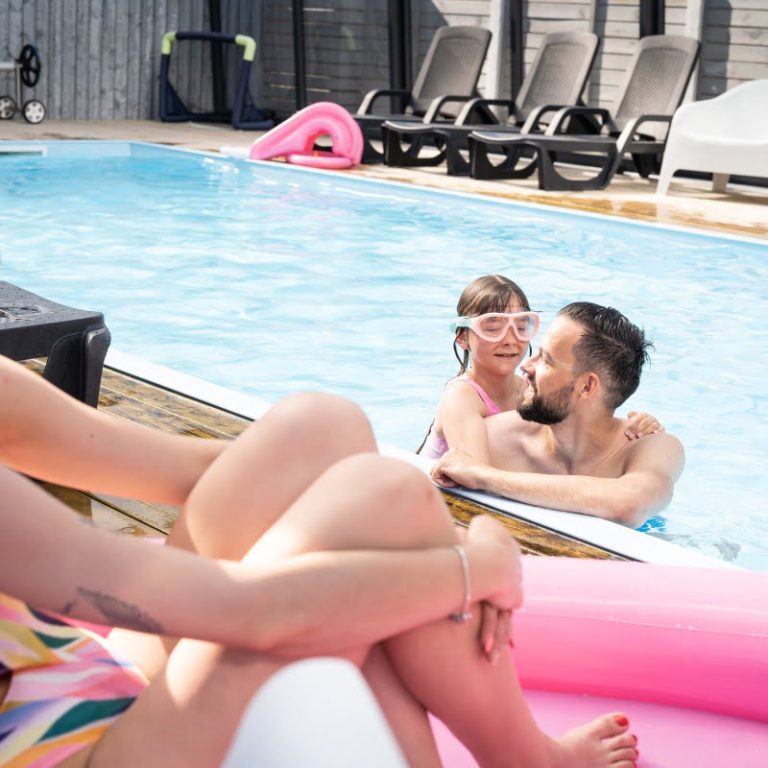 Fantazja Dębki seaside holiday cottages - on-site attractions
We've created our facility with family relaxation in mind. We aim for both children and adults to enjoy their time here, thanks to the on-site attractions, avoiding the need for nervous internet searches about what to do with kids by the sea. In Fantazja Dębki, you'll find:
a large modern playground with a sandbox from 2023,
green areas for playing, running, ball games, or other activities,
a covered swimming pool with pool toys for children,
a dry sauna,
a jacuzzi, 
you can also rent bicycles nearby.
Comfortable cottages close to the sea
Swimming pool, Sauna, Jacuzzi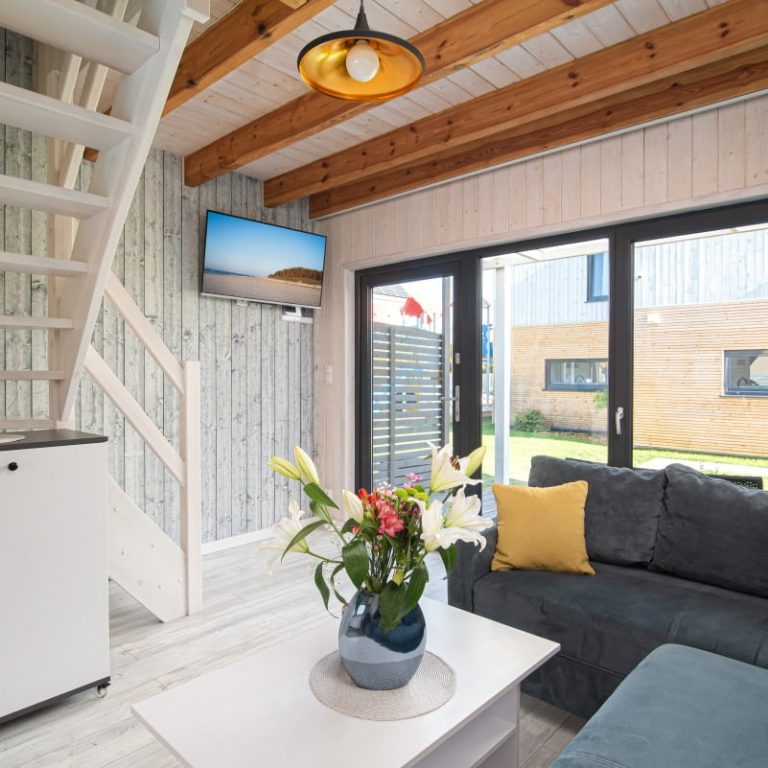 Fantazja Dębki seaside holiday cottages - what do they look like?
Fantazja Dębki consists of 20 seaside holiday cottages close to the beach. Each of our cottages is suitable for year-round stays, so you can come at any time of the year.
On the ground floor, the cottages have a living room with a corner sofa (sleeping option), a kitchenette, and a bathroom. On the first floor, there are 2 bedrooms (1 double bed, 3 single beds). The total area of each cottage is approximately 40 square meters. Each cottage is equipped with air conditioning. You can comfortably sit on the terrace and have a barbecue.
In addition to traditional power sources, the Fantazja Dębki property is also powered by heat pumps and photovoltaic panels. Waste sorting is also practiced at our facility.
Fantazja Dębki seaside holiday cottages - amenities and facilities
When coming for a longer stay, we understand what's essential for our guests to feel comfortable and have all the practical things at hand. Each of our seaside holiday cottages by the sea is equipped with:
a comfortable corner sofa and a coffee table,
a 40" smart LED TV with an application that allows you to log into your Netflix account, and provides a view from cameras showing the playground for the little ones,
a well-equipped kitchen: dishwasher, tableware, cutlery, cooking utensils, electric kettle, coffee or tea maker,
a bathroom with a shower, a hairdryer, and importantly, a washing machine! (there's also a folding drying rack),
stairs to the first floor have a safety railing,
the upper part of the cottage houses the sleeping area: a wardrobe for luggage and a room with a comfortable double bed with the option of adding a travel cot. In the next room, there are three single beds.
bedding set,
a blanket and beach screen,
cleaning kit and waste bins.
When coming, please bring your towels.
Outside the entrance to the property, there are hand sanitizer dispensers. Each guest has passwords to the gate and gate, ensuring that no random person enters the property.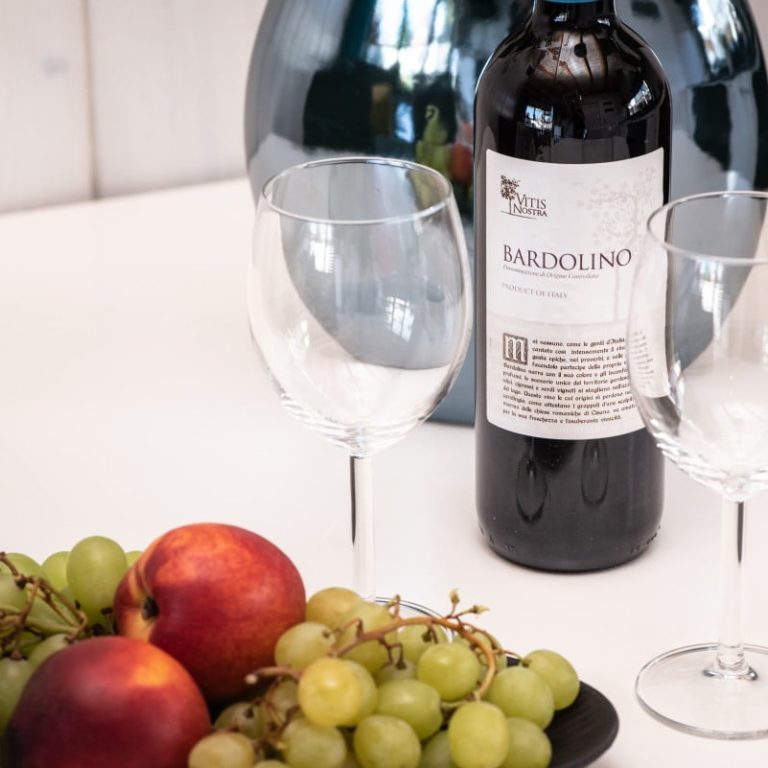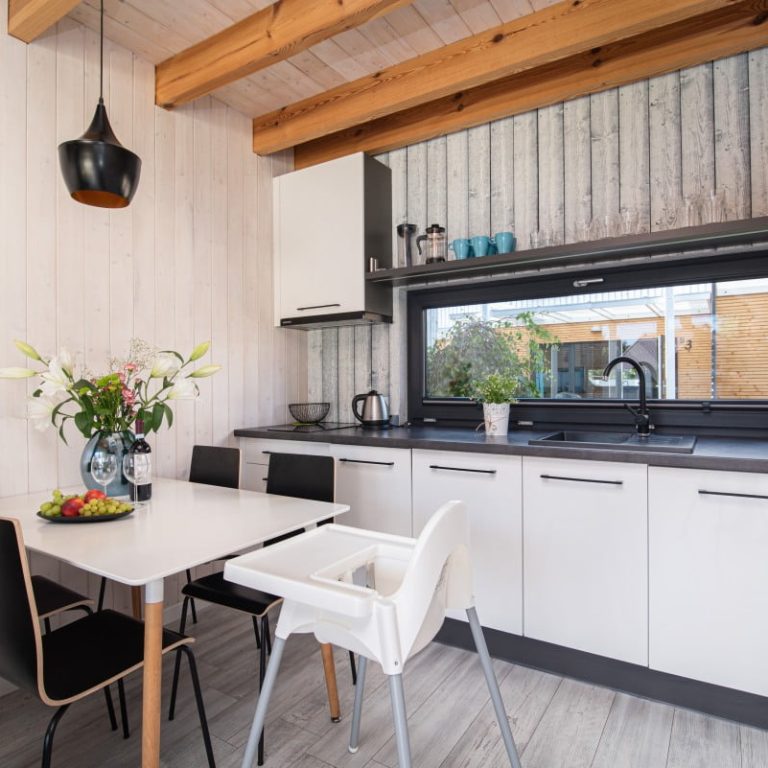 New Year's Eve and New Year by the sea
New Year's Eve and New Year by the sea can be a beautiful experience and a period of relaxation. Fantazja Dębki invites you to spend
Holidays by the Sea in Dębki
Want to spend your holidays by the sea? Our year-round, modern holiday cottages with a pool and spa area provide an excellent alternative for a
May long weekend with children in cottages by the sea
Spending the May long weekend with children in cottages by the sea is an idea for enjoying a long weekend away from the hustle and